What the KME Anti- aging is useful for?
By applying his/her knowledge and experience in the field of corrective healthcare, the Anti-aging consultant can promote a conscious attitude in the client towards his physical and emotional health, thus prolonging his active lifespan.
Knowing the chemical and energy composition of different foods and cooking techniques, the nutritionist can select a suitable diet for a client, considering her/his weight, age, health condition, and lifestyle. The specialist can support and accommodate a person with recommendations on detoxification, breathing techniques, and physical activity.
For those who strive to keep a good physical shape, a fitness instructor can issue an individual training program, taking care of a balanced training regimen without overloading a trainee. The instructor can effectively and adequately guide you on your rejuvenation path using the best-suited sport's exercises.
It will not be difficult for an experienced doctor to initiate the body's healthing processes. Starting with learning about a person's lifestyle, life rhythms, habits, resources of his body, continuing with an individual rehabilitation plan, the doctor can create actual conditions for a person's rejuvenation.
A specialist in the field of psychosomatics and psychoanalysis has an opportunity to establish optimal contact with a client. It will allow the specialist to assess a person's physical and emotional state quickly. After conducting analyzes, the specialist can give the person an understanding of interconnections between lived through situations, internal conflicts, and his/her current psycho-emotional status.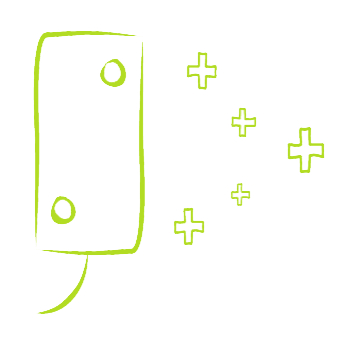 Besides performing another procedure for visual cosmetic rejuvenation, a specialist in the beauty industry can help revitalize internal body functions, thus contributing to longevity and youth preservation. Modern-day people care not only about superficial aesthetic results, but they care deeply about health, strength, and abundance of energy.
A physiotherapist can select an individual wellness program according to a person's abilities and overall state of health, thus increasing the body's function level as a whole. When necessary, the physiotherapist can advise and follow up according to the person's individual needed.
Using the KME System in everyday life, a person can provide the necessary and timely support for personal and loved ones' health. Applying the system for each family member you can help optimize an individual approach to the family member's lifestyle, taking into account the body's needs and abilities in the areas of nutrition, physical activity, and stress tolerance.
Any successful person, applying the system can quickly and effectively learn how to take advantage of the system's healing capabilities for herself or himself. The person can learn about his body, leading to a more active lifestyle according to the person's own plan that meets his/her individual needs. Thus, ensuring in advance physically robust, active, and spiritually fulfilling "golden years."